Hallandale Beach AC Services - AC Maintenance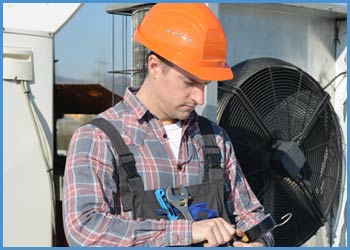 As much as we want to keep our expensive machines safe, overuse and years of wear and tear takes its toll. While we may not be able to control its eventual demise, we most certainly can prolong it. How you ask? By maintaining our ACs with the help of experts.
AC maintenance is an important aspect of your unit's lifecycle. Most people often overlook its importance considering it an additional expense. However, did you realize that you will end up paying much more in repairs and inevitable replacement? This is why experts recommend users to get their ACs maintained on a regular basis.
Hallandale Beach AC Services provides full range of maintenance service in Hallandale Beach, FL and has been doing it for the last 20 years. We service both residential and commercial clients. Our job is to diagnose your air conditioner on a regular basis and detect any issues that may be brewing inside, unbeknownst to you! Once we spot the potential problems, we fix it on the spot so that you don't have to deal with unexpected failures and expensive repair costs. You can signup for our customized plans that suit your needs and budget. Just call us on 954-360-3023 to discuss your requirements.
How maintenance can extend the life your air conditioner?
Needless to say, an AC that isn't maintained properly will breakdown much sooner than you anticipated. Industry experts suggest that the units that are maintained regularly will outlive themselves and will actually pay for itself in reduced energy bills and repair costs. Additionally, you can also minimize failures, improve performance and efficiency, and ensure that your unit lives all the way up to its lifespan.
But isn't AC maintenance expensive?
While it may appear so, it is not the case. AC maintenance service is actually much cheaper than paying for repairs. In fact, the ACs that are maintained properly will have fewer instances of failures making it a financially viable option.
Choose the right company for your maintenance needs:
Opting for maintenance is only half the job, the other half is to find the company that does justice to the work. If you go looking for one in Hallandale Beach, FL, you will find air conditioner services dime a dozen! However, signing up for one randomly is not the wisest of decisions.
So before you hire a company, make sure you check out these features:
Customized plans: Your provider should have custom plans because each unit is different and each client uses their AC differently. A company that sells you a one-size-fits-all plan is the one you need to avoid.

Subsidized repairs: A company that offers you maintenance plans should offer you slashed rates for repairs, should they ever be required. Maintenance in itself is a precautionary step to prevent repairs. That said, offering repairs at discounted prices is actually a more practical option for the company.

24/7 service: Don't believe in an AC maintenance company that doesn't work round-the-clock. Your AC may require attention anytime during the day. Why call someone else when you already have an air conditioner service onboard?

Lowest pricing: A maintenance plan should be affordable and practical for the user. Be sure to ask for quotes before signing a company on. Also check for transparency in quotes. Anything that's too high or too less is a warning sign.
Hallandale Beach AC Services can provide you with all these features along with a well-rounded AC service at your doorstep, anytime in Hallandale Beach, FL.
So why wait for your air conditioner to fail? Prevention is always better than cure. Call us at 954-360-3023 to discuss various options.